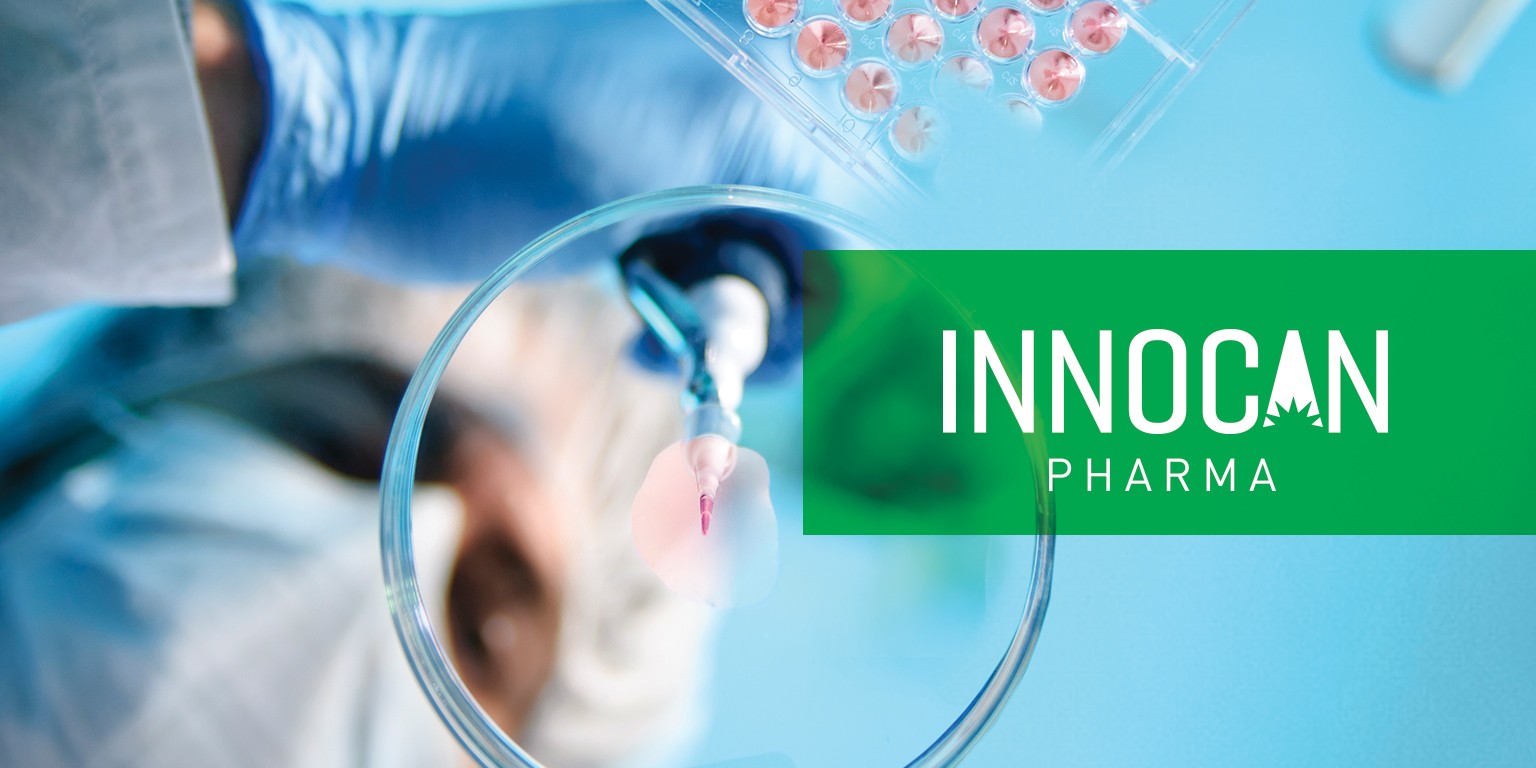 About InnoCan Pharma
Approximately two years ago, a group of like-minded individuals, Iris Bincovich, Nir Avram, Yoram Drucker and Ron Mayron (see below for biographies of these individuals), were brought together by the aforementioned idea of leveraging the OTC Monograph System (as described below) process to swiftly bring CBD-integrated topical pharmaceutical products to market. The founders contracted a group of professionals with experience in the pharmaceutical industry, bio-tech, technology start-ups and international business and, on October 18, 2017, they formed Innocan Pharma™ Israel as a pharmaceutical company focusing on developing, manufacturing, licensing, marketing and selling CBD integrated pharmaceuticals.
Innocan Pharma™ is a specialty pharmaceutical company from Israel, developing products that harness the unique properties of Cannabinoids combined with smart delivery formulations.
InnoCan Pharma Corporation (CSE: INNO) is one of the latest new listings on the Canadian Securities Exchange, followings its initial public offering. The company raised gross proceeds of $1.1 million from the sale of 6,111,112 units priced at $0.18 per unit. Each unit consisted of 1 share and one-half a warrant with each full warrant exercisable at $0.30 for 24 months, subject to an acceleration clause. Leede Jones Gable acted as agent for the offering. (News Release)
Businesses and Operations
These topical treatments will include Cannabinoid components, alongside existing, FDA proven active ingredients and, in certain patents, a cream, lotion or gel based "smart delivery" system.
In both the psoriasis and pain relief markets there are a number of topical pharmaceuticals and medications with varying degrees of effectiveness, and a large portion of the more effective pharmaceuticals include steroids and/or other ingredients with known potential undesirable side effects which are unfavourably viewed in the market. Perhaps the most noticeable trait in this market, especially as it pertains to pain relief, is that while advances are being made, developments of such pharmaceuticals has been slow going in part because scientists do not fully understand the mechanics of how chronic pain works.
Patent Application to Enable CBD Targeted Injections
Yissum Research and Development Company ('Yissum'), the commercial arm of Hebrew University (Jerusalem), has filed a provisional patent covering a unique cannabinoids loaded liposome platform technology developed under the Company's funded research agreement ( the 'Yissum Agreement').
InnoCan's project with Yissum is targeted at developing a breakthrough technology platform that enables the delivery of cannabinoids by injection of hydrogel-cannabinoid-loaded (such as CBD) liposomes into the blood stream or to a specific body part. The controlled release of CBD (or other cannabinoids) from the liposomes allows a continuous exposure of the patient to the cannabinoid and decreases the variations of CBD concentration in the blood caused by food intake or other physiological condition. Moreover, through injection of loaded liposomes, a greater portion of intact CBD can reach its target site, decreasing the total amount of CBD needed to achieve the desired therapeutic effect. The use of the technology is versatile and may be tailored to the development of different cannabinoids. (NewsRelease)
Company Overview
Share Structures
Issued & Outstanding: 143,866,169
Reserved for Issuance: 22,666,583
Market Capitalization (Fully-diluted): $58.3M
Management Team
Scientific Advisory Board
Board of Directors
About InnoCan Pharma Corporation

The Corporation's business can be described as three distinct operating segments relating to the incorporation in products of CBD in their formulation: (i) research, development, marketing, distribution and sales of InnoCan-branded OTC pharmaceutical products; (ii) research and development of non-pharmaceutical products for third parties in exchange for fees and/or royalties; and (iii) research and development of hydrogels containing liposomes intended for licensing or sale to third party pharmaceutical corporations for manufacturing, distribution and sales. http://innocanpharma.com/
Disclaimer: All posts made on this website are provided for information purposes only. None of the information here is intended as investment advice, as an offer or solicitation of an offer to buy or sell, or as a recommendation, endorsement, or sponsorship of any security, Company, or fund. Before making an investment decision, you should seek the advice of a qualified and registered securities professional. The author is paid to share this information and may or may not own shares in the company.
Source: InnoCan Pharma, CSE Listing Statment